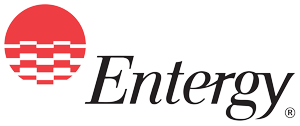 The Indian Point Heritage Project was graciously sponsored in part by Entergy Corporation's Corporate Contributions program. Entergy owned and operated Indian Point from 2000 to 2021, when it was shut down and sold to be decommissioned. Entergy, headquartered in New Orleans, Louisiana, is an integrated energy company engaged primarily and electric power production and retail distribution operations.

Administered from Clarkson University
Clarkson is a private, national research university and proven leader in technological education and sustainable economic development. STEM intersects with our scholarship, research, innovation and teaching through more than 90 rigorous programs of study in engineering, business, arts, education, sciences and health professions. With our 4,800+ students, we ignite connections across disciplines, industries and social cultures to create the entrepreneurial mindset, knowledge and intellectual curiosity needed to innovate world-relevant solutions and prepare the leaders of tomorrow. Alumni earn salaries that are among the top two percent in the nation and realize accelerated career growth. Clarkson's main campus is located in Potsdam, New York, and additional graduate programs, online networks and research facilities are based near industry partners in Saranac Lake, Schenectady, Beacon and New York City.
Anthony Vitale: Site Vice President, Indian Point Energy Center, Entergy Nuclear

Jerry Nappi: Director of Communications, Indian Point Energy Center, Entergy Nuclear

Deborah Fay: Corporate Giving Contribution Coordinator, Entergy Nuclear

Joseph DePinho: Creative Art Director, DePinho Graphic Design

Dr. Michael Walsh: Executive Director, Clarkson University-Beacon

Erin Londraville: Director of Foundation Relations, Clarkson University-Potsdam